About me
I am a community percussionist with a passion for bringing rhythms to adults and children from all backgrounds and abilities. Using both traditional rhythms and my own compositions I form drumming groups where people can learn this amazing way of making music together.

Based in West Yorkshire I am known for my energetic workshops, compassionate teaching style and for the vibrant drum groups I have created that bring pounding carnival rhythms into the community. I travel across the UK, teaching groups, organising workshops and performing for events ranging from christenings, wedding and funerals to charity fundraisers, corporate events and huge carnivals.

I am a writer who enjoys creating music that is out of the ordinary, not rhythms to be listened to but instead to be felt, moved to and smiled about. By fusing different styles including Bhangra, traditional English, Brazilian, 70s Funk and ideas from other collaborators I create performance pieces that stand out from the crowd.
Honley Samba Band
| | | |
| --- | --- | --- |
| | | My arrangement of a traditional Maracatu performed at Honley Feast 2018. |
Commissions
Changing lives in the community
| | | |
| --- | --- | --- |
| In April 2018 I formed a new group "Valley Beats" in Holmfirth especially aimed at adults with health conditions and disabilities. The groups was so successful that in November 2018 a second group was also started in Denby Dale. Video features our performance to open the Holmfirth Arts Festival 2018. Some quotes from our members below: | | Playing variation on a traditional Reggae |
"Samba drumming has been a huge part to my recovery taking steps back in to the community and socializing with others....one phone call led on to so many positive things. I'm so happy to be a part of samba and have met and become friends with wonderful people."
- Becky who has mental health issues and is now a mentor in the second Valley Beats group.
"
I find that for the time I spend there I am able to relax and recharge from my responsibilities as the carer of someone with serious health issues... The drumming workshop for me provides pure enjoyment and time out from the pressures of being a carer." - Dot who is a Carer
Reinventing the Honley Feast Parade
| | | |
| --- | --- | --- |
| The Honley Feast is a celebration with over 100 years history but had died out in recent decades. The Honley Business Association approached me to organise a parade which was similar to the historic parade through the village. I worked with The Children's Art School charity to create a group of costumed drumming families to signal the start of the Feast in as it re-emerged for the first time in 2017. | | |
Powered by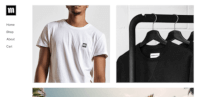 Create your own unique website with customizable templates.